Access your account
Porcupine Musings
Actions without permission are immoral. The State acts without permission in all domains (domestic and foreign). End the State and we free ourselves from living the lives others would have us live. But first you must free your mind from the state-idolizing dogma we are assaulted with daily.
Voluntary Polycentrism
is the alternative to a state-centered society. Society is not an army and so needs no leaders. The State is an anachronism, a vestige of our primitive, territorially driven reptilian brain. It is the embodiment of the principle of monopoly violence as a path to peace ("one gang to rule them all"). The "civilized" modern democratic state is a mirage that fools us into believing we are in control because we choose who runs our gang.
Tom Wood's Liberty Classroom
If you are intrigued by what you read here and are ready to "take the red pill" and learn history and economics without the progressive-left spin that we learned in school, then go on over to
Tom Wood's Liberty Classroom
and learn from the experts in a relaxing go-at-your-own-pace style. Enjoy!
Top Posts & Pages
Categories
Twitter
Subscribe to the RSS feed to get new posts to your inbox
Guitarosaurus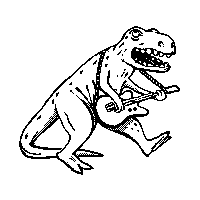 © 2013 Porcupine Musings | A common sense libertarian (Voluntary Polycentrist) perspective on whatever topic I feel particularly compelled to debunk that day.